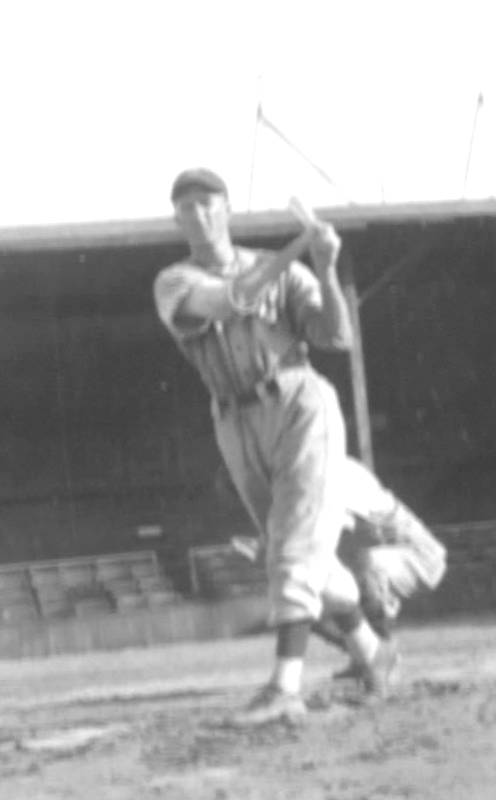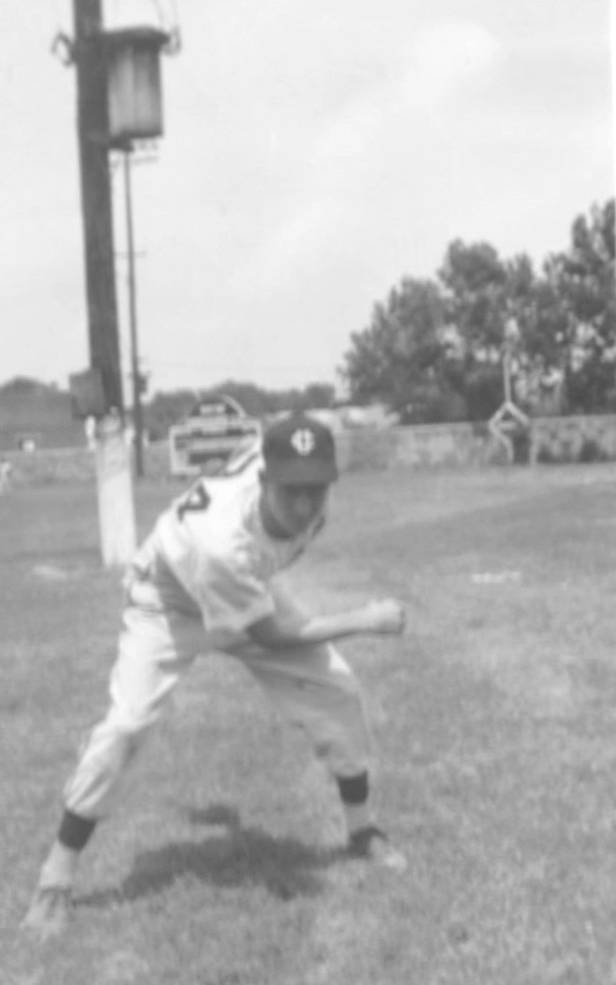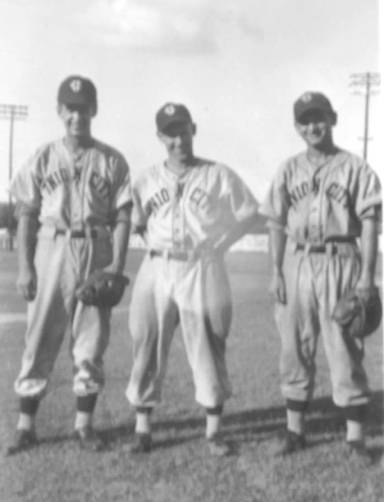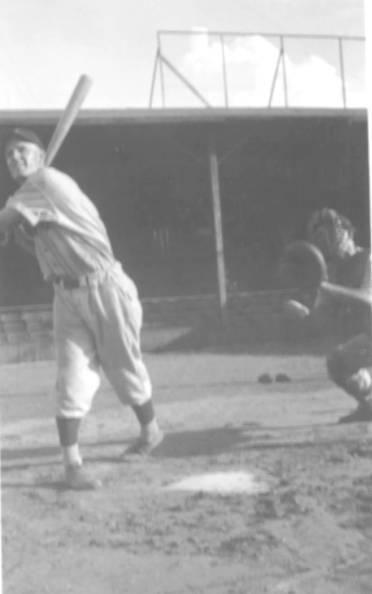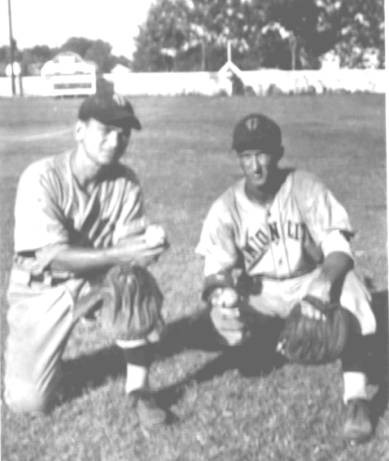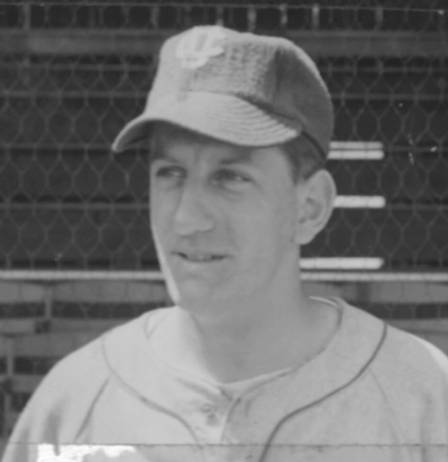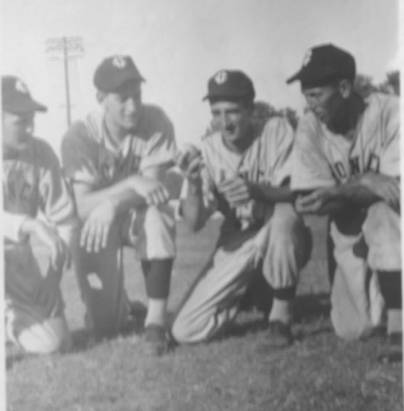 The pictures on this page were provided by Clarence "Dutch" Neuman.  Dutch was traded to Union City by Madisonville in 1946.  He played outfield when not pitching and was used so often in relief that he became known as "The Fireman".  He left Union City after the '48 season, when he was 18-5 with a 3.20 ERA, and spent 1949 in Spartanburg where he had a 17-10 record.  1950 found him in Dayton of the Ohio-Central League when he went 4-5 and started having arm trouble.  His carer ended with a "dead arm" in 1951 in Witchita, Kansas.  Where could he have gone if a starter only had to deliver 125 pitches per outting and then 4 days rest?  Dutch turned 81 in 2003 and his daughter helped me get his letter and the pictures.  Still a great role-model!

Bill Wilson takes his swings in 1946.  Bill also played in Union City for a while in 1947.

"Sully" Sullivan was a pitcher for the Greyhounds in 1946.

Danny Verbar, third baseman, Bob Sepanek outfield, and Marty Zuba catcher, all were members of the 1946 team.

Chet McDowell takes his cuts during batting practice with Marty Zuba behind the plate

The Fireman was a versatile athlete playing outfield and pitching.  He could deliver a hit and was often called on to pinch-hit.

Left to right these pitchers were part of the staff in 1946, Virgil High, Dutch Neuman, Sully Sullivan, and all-time great Jess Webb.  Webb from Jackson TN managed the club after Johnny Gill was fired late in the season.  Gill managed Fulton in 1947.

Bill Wilson and Marty Zuba shared catching duties for the Greyounds in 1946.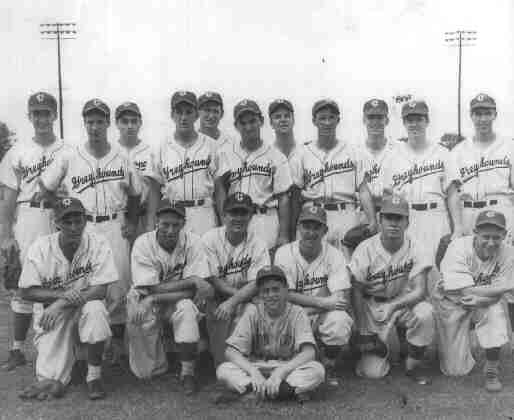 1946 Union City Greyhounds