New team pictures of the 1947, 1949, and 1953 teams.  Photos provided by Mitzi Brummel Moran.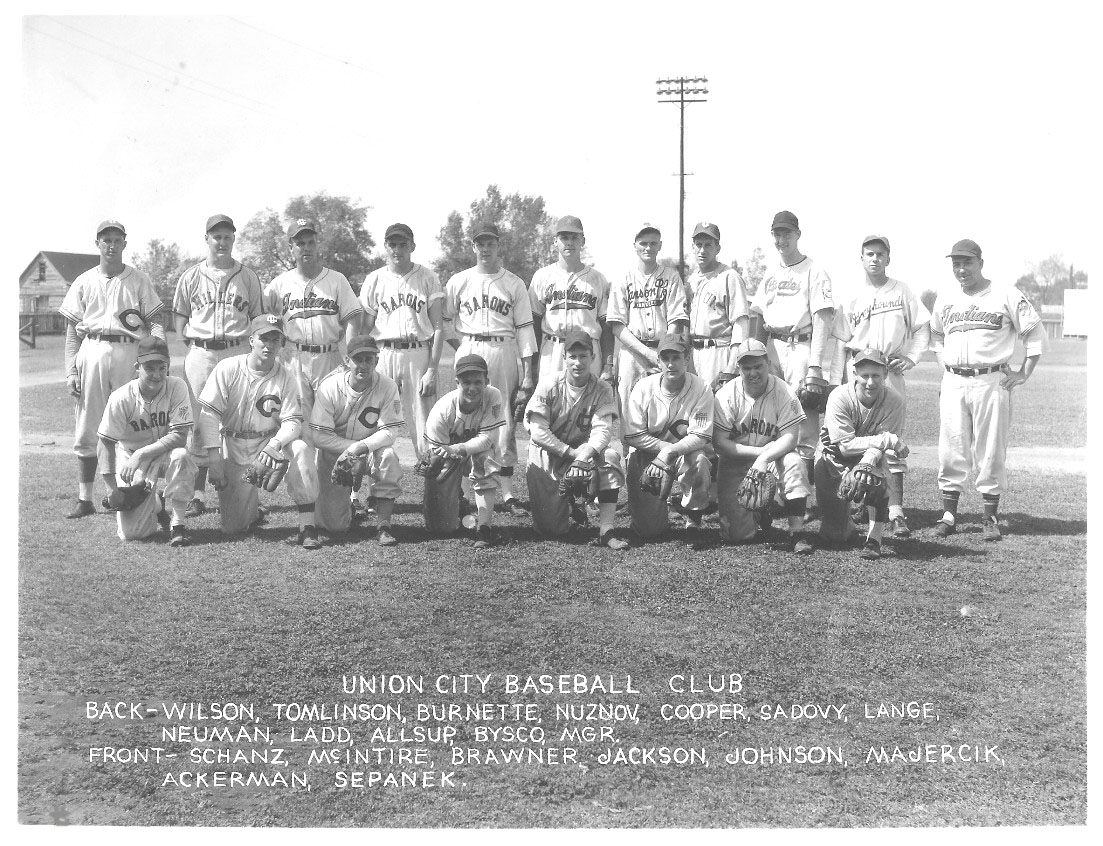 In 1947 the Greyhounds had a working relationship with the Cleveland Indians and the Burlington Iowa Barons of the Three I league.  Burlington took spring training in Union City and the early UC team is pictured here.  The uniforms are amixture because the players had been assigned from different teams in the organization.  Back row extreme right is manager Steve Bysco.  He was relieved by Hal Hoffman later in the year.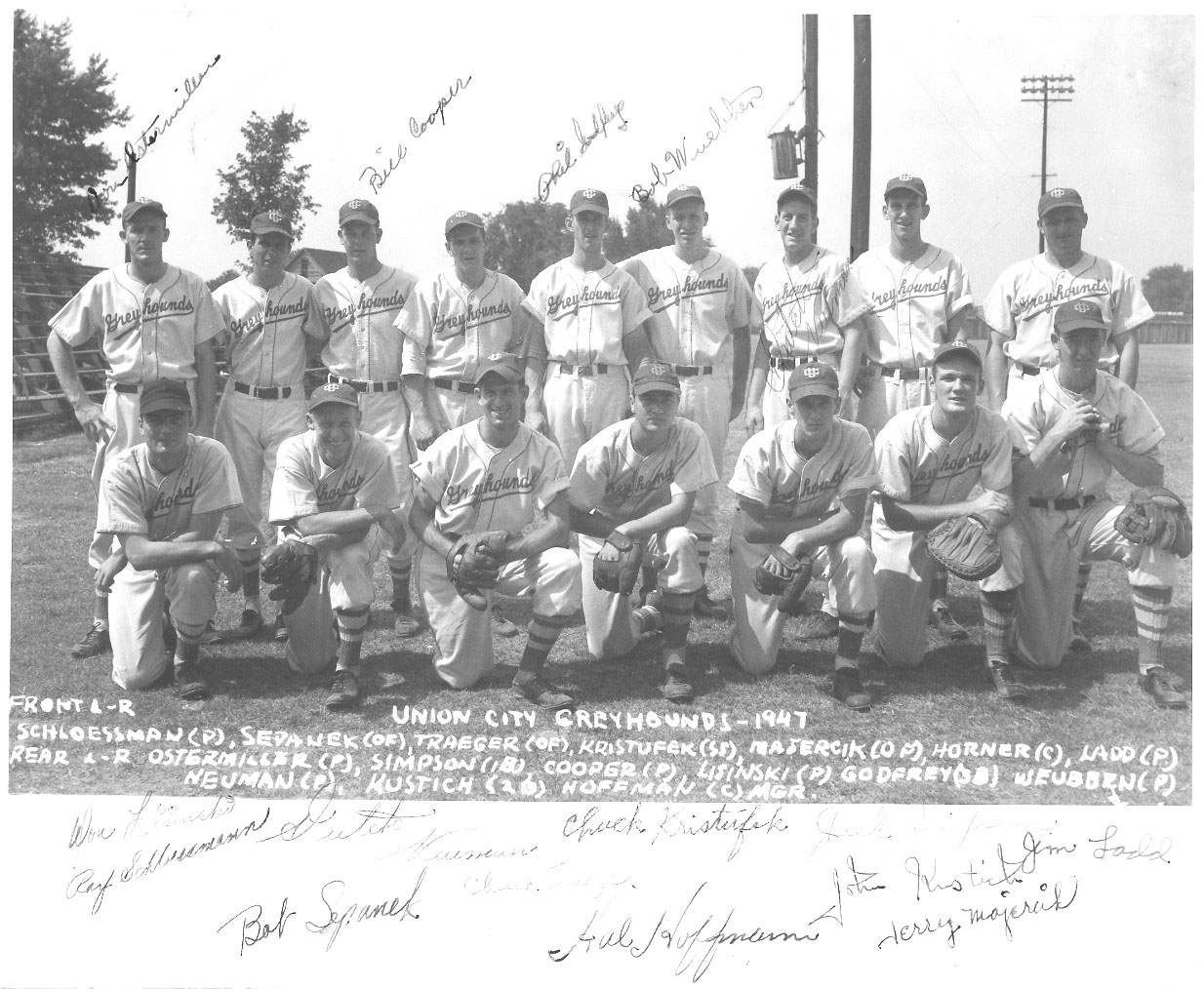 1947 Greyhounds that finished the season.  Check out those gloves in the front row.  These guys were great fielders with those things.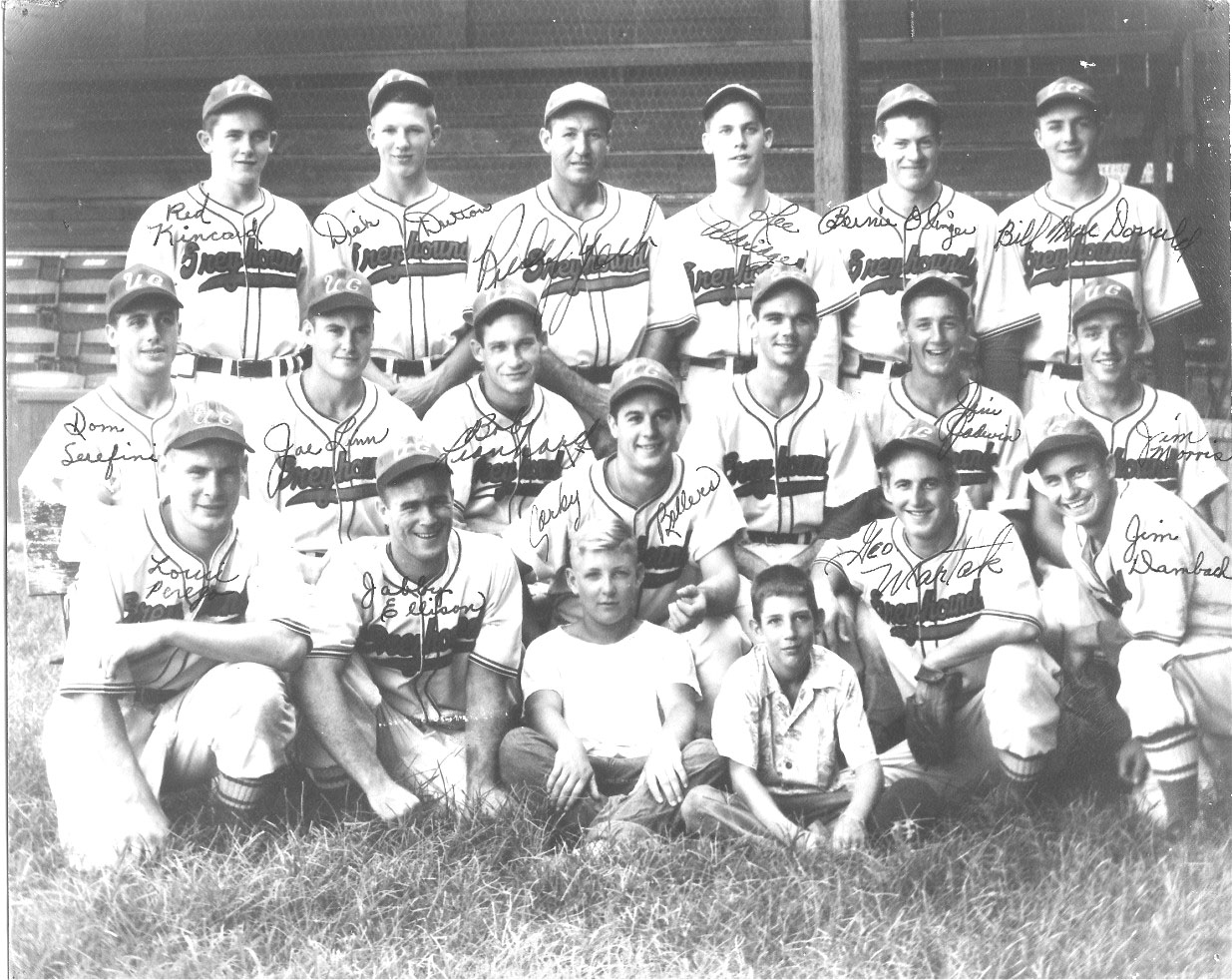 1949 Greyhounds.  Back row Red Kincaid, Dick Dutton, Rudy York(mgr)., Lee Aldridge, Bernie Olinger, Bill McDonald

second row Dom Serefini, Joe Linn, Bob Leonhard, Corky Bellers, Billy Joe Forest, Jim Jadwin, Jim Morris

front- Lou Perigo, John Ellison, George Martak, Jim Dambach.  Batboys are Freddie Palmer and Paul Strickland.  Strickland played for the Union City team in 1955.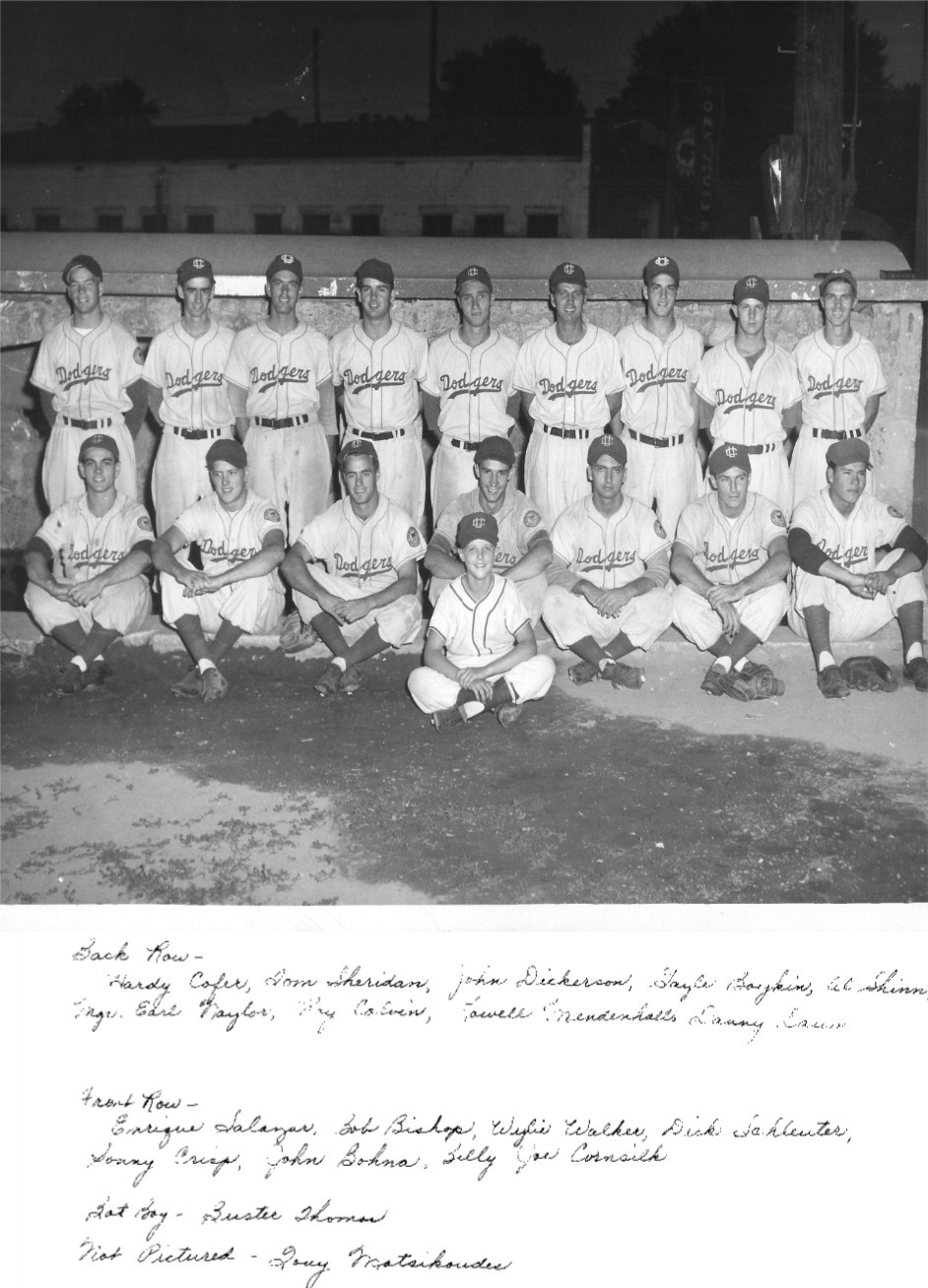 1953 Dodgers.  Back row: Hardy Cofer, Tom Sheridan, John Dickerson, Gayle Boykin, Al Shinn, Earl Naylor (mgr), Roy Covin, Lowell Mendenhall, Danny Daum.  Front row: Enrique Salazar, Bob Bishop, Wylie Walker, Dick Schleuter, Sonny Crisp, John Bohna, Billy Joe Cornsilk.  batboy Buster Thomas.  Taken in front of the first base dugout at Turner Field.