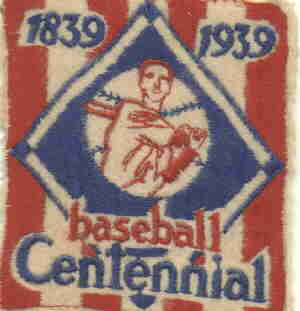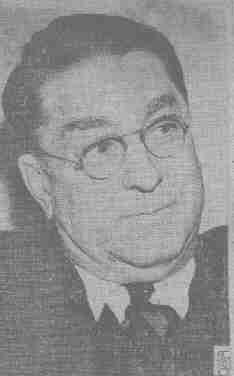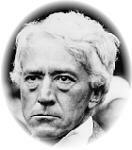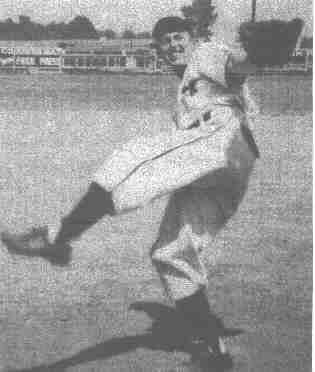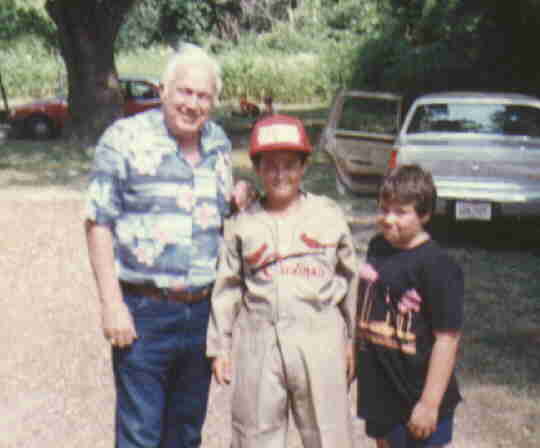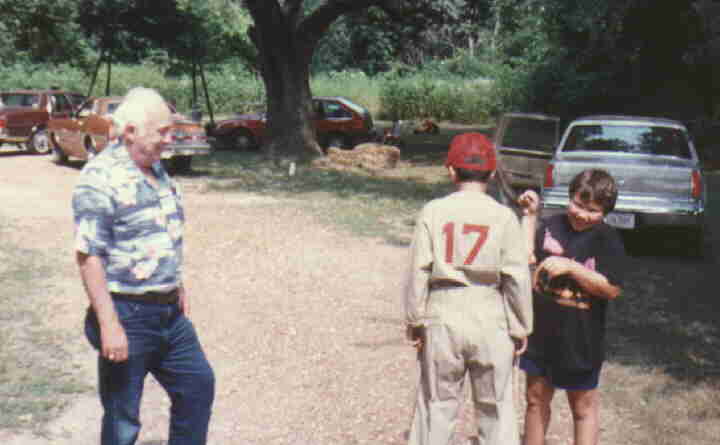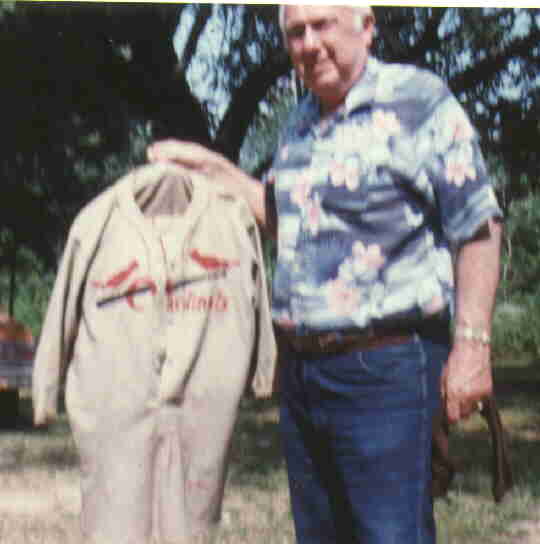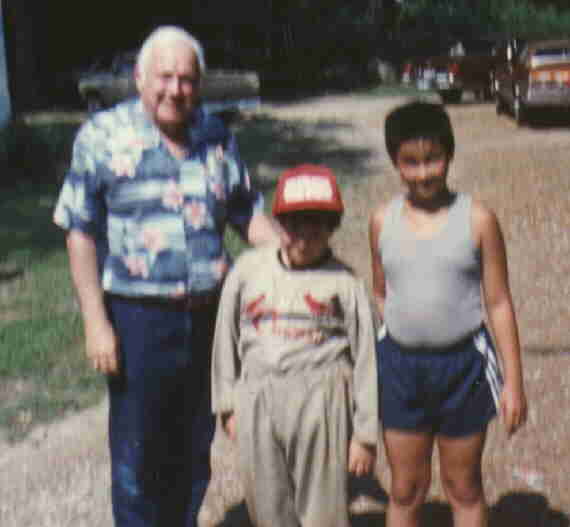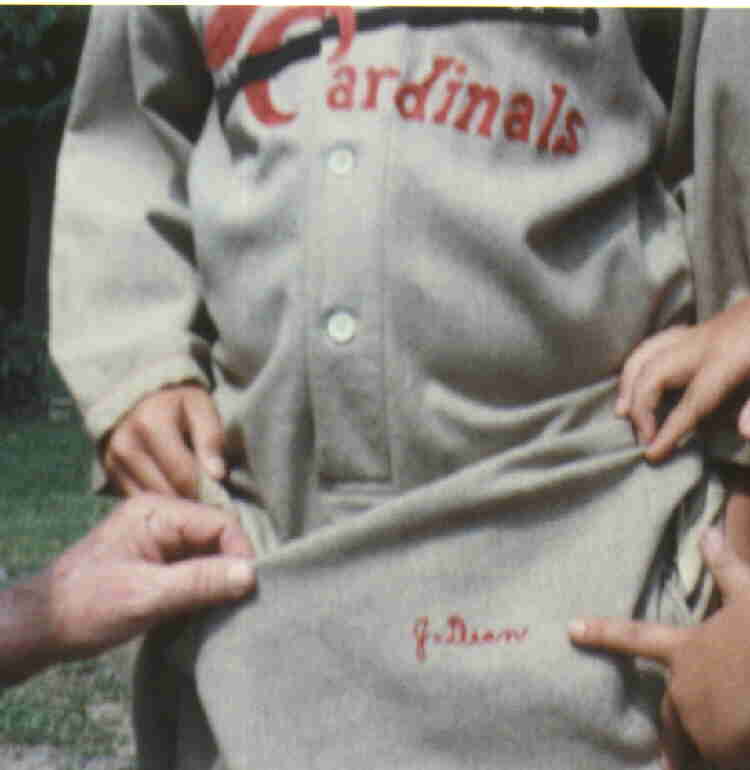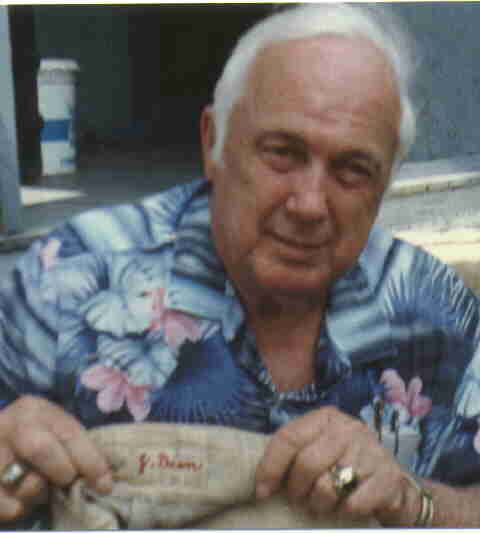 Walter Ward was a 16 year old high school student when he attended the St. Louis Cardinal tryout camp at Union City's Turner Field in 1936.  Although he was to young to sign a contract, he so impressed Cardinal General Manager Branch Rickey that Rickey invited Walter to come to St. Louis for the summer and work for him.  Walt roomed in the YMCA, worked the front office for Mr. Rickey, and pitched batting practice each day for the "Gas House Gang".  One of the members of the team was Dizzy Dean.  Walt brought Diz's road uniform home with him as a souvenir. (See below.)  Since the St. Louis Browns also used Sportsman's Park, playing on days the Cardinals did not, Walt saw every major league team in America play in 1936.  Talk about "what did you do this summer?"

Walt signed with the Cardinals in 1937 and was sent to Monette, MO.  In 1938 the Commissioner of Baseball, Judge Landis voided several Cardinal contracts with young ball players, making them free agents and forbiding the Cardinals to re-sign them.  Walt was one of these players.  His notification was a simply worded telegram from W.D. Bramham, President of the National Baseball Association-see below.  He played for Union City Greyhounds in 1938 and signed with the Cincinnati Reds.  He played minor league ball until he was inducted into the Army for WWII.  The war cost him his best years, as it did may other young players.  He played briefly for the Greyhounds again in 1946 before beginning a successful business career.  He died in Union City on May22, 2014 age 94.

Judge Landis, Commissioner of Baseball voided St. Louis' contract with Walt Ward.

Branch Rickey, St. Louis Cardinal General Manager and "father of the baseball farm system"

Walt Ward in his fireballing days.

This patch was worn by every professional

baseball player majors to class D in 1939.to celebrate 100 years of baseball.  This one came from Walt Ward's 1939 uniform.

Old Diz's uniform gets a home

For many years Walt carried Dizzy Dean's old uniform around so the kids could have their pictures made in it.  Above is Walt and his two grand-nephews Jason Ward and Johnny Ashton Smith.  Jason is the taller one and this is circa 1990.

The Cardinals retired number 17 in 1976.

The uniform was 100% wool and had a few moth holes and had mostly been living in the trunk of Walt's cars, but it also had "J. Dean" stitched into the inside of the pants waistband and on the shirttail (Dizzy's given name was Jerome Herman Dean).  It was authentic to any dealer.  One day a few years back Josh Evans, owner of Leland Sports in New York called Walt and said he understood Walt to be in possession of an authentic Dizzy Dean uniform.  Walt allowed as to how that was true, but it wasn't in exactly mint condition cause the kids had been playing in it.  Evans said that was OK and he would give $7000 sight unseen for the uniform.  Walt, ever a bargainer, said, "you got to be kidding!  Who is this really?"  The dealer told Walt he would send him a certified check and when Walt was satisfied it was good he could ship the uniform to him in New York.  No doubt the dealer made money on the deal (he once sold a Honus Wagner uniform for $180.000) but as Walt said the money sure came in handy at the time.  Walt also said that as close as Dizzy was to his money, Diz would be rolling over in his grave if he knew what the suit brought and he didn't get any of it!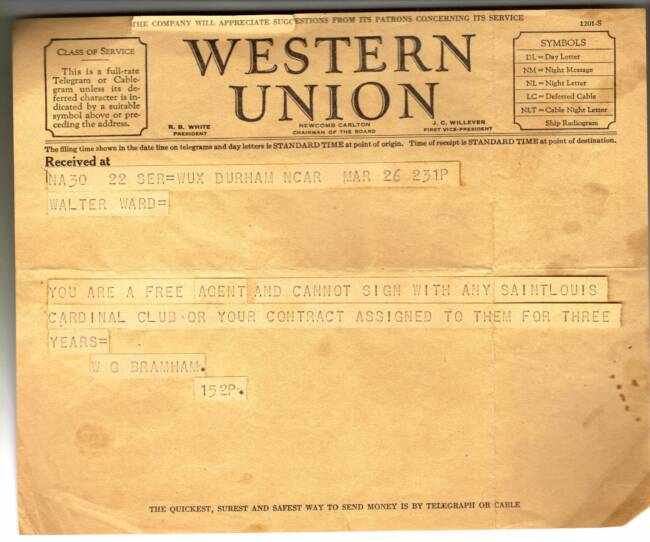 This was notification that Walt's contract with the Cardinals had been voided by the Commissioner of  Baseball in 1938.  The text reads "YOU ARE A FREE AGENT AND CANNOT SIGN WITH SAINT LOUIS CARDINAL CLUB OR YOUR CONTRACT ASSIGNED TO THEM FOR THREE YEARS.  W.D. BRAMHAM"  Date March 26, 1938.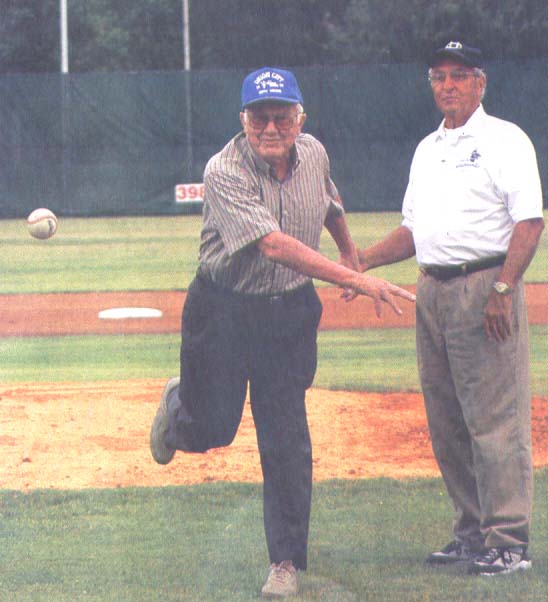 The 2005 Kitty League season with the new Union City Greyhounds kicked off their first home game with former Greyhound Walt Ward throwing out the first pitch on June 4.  Another former Greyhound and current team president Bill "Rat" Harrison looks on.